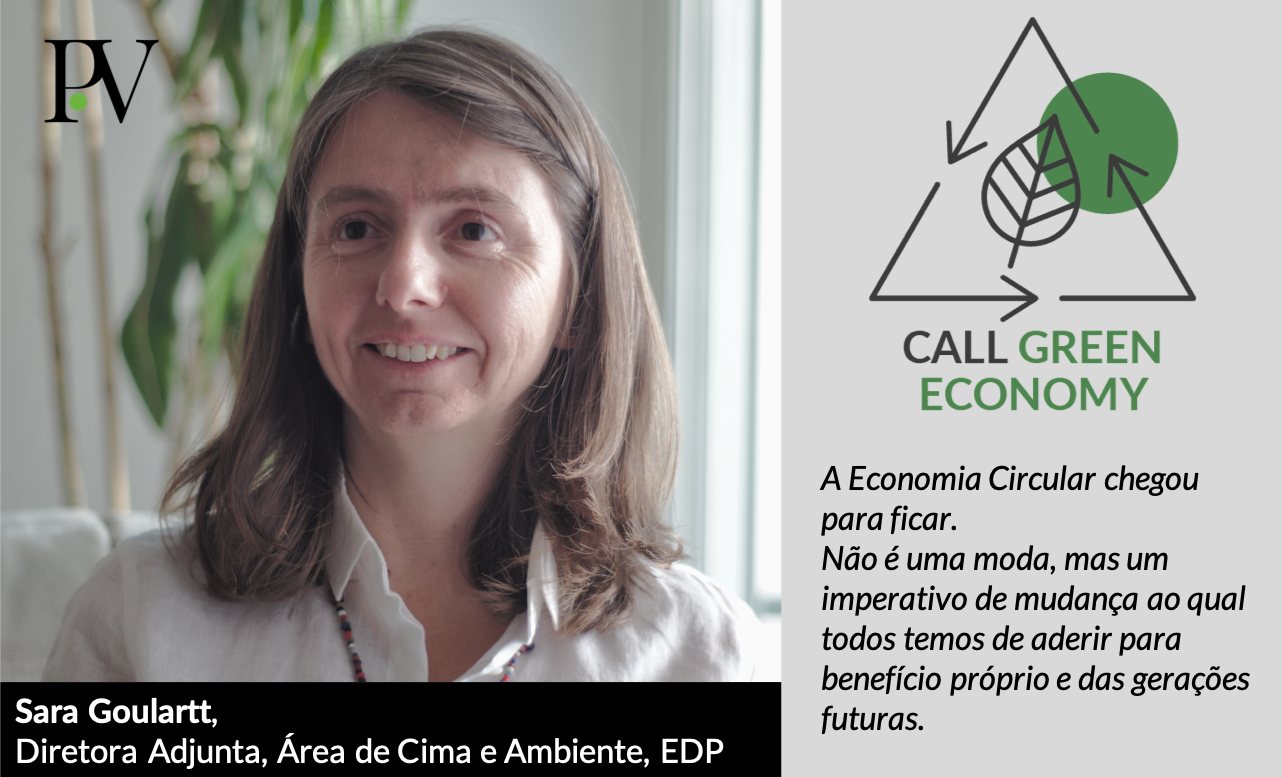 The circular economy model is a vision for sustainable development: to allow over nine billion people to live well within the ecological boundaries of the planet by 2050[1]. In Portugal, for example, current patterns of resource use are equivalent to the consumption of 2.5 Earths[2] which, of course, is unsustainable.
In the European Union, where dependency on fossil fuels is 63%[3], recycled materials only meet 12% of demand for materials[4]. It is in this context that transformation into a circular economy becomes a key element of European policy. It reduces dependency on imports, adds value to existing resources within its borders, creates jobs and significantly reduces its ecological footprint.
Essentially, the path lies in drafting new policies, improving knowledge, encouraging innovation and targeted investment. The challenge of transforming a linear economy, which is based on a take-make-dispose paradigm, into a new model which is only make-use-make, thereby eliminating extraction and waste, is incredibly demanding and complex.
SMEs play a critical role in the transformation of the current economic model. The many challenges include reinventing materials, redesigning products, extending their life cycle or even dematerialization, finding solutions for reuse and, also, recycling them at the end of their life… To this end, mechanisms must be created to identify existing gaps, as well as incentives for the development of companies who can fill those gaps. There are already standards and tools that help organisations assess the environmental impact of their products on the value chain and a favourable environment for this transformation already exists. However, companies don't always have the resources or ability to turn this information into a simple internal business management system.
Designing a plan to assess and classify the "circularity" of products, services or processes, capable of breaking down the complexity of the issue, will help to effectively understand the contribution each company makes to this new economic model. The scarcity of resources is real and working towards a circular economy is also a risk management measure.
Several studies have already been conducted on the incorporation of this concept by businesses, in particular the ongoing work of the World Business Council for Sustainable Development (WBCSD), which defines five key principles for assessing the circularity of a company[5]: Circular supplies (maximising the use of recycled and renewable materials, and the use of renewable energies); Product life-extension (innovation and modular design, as well as recurring maintenance); Sharing platform (management to reduce the production of new goods); Products as a Service (with consequent dematerialization); and Resource recovery (reduction of waste by reusing, recycling and regeneration).
For example, following the first example, EDP has played a decisive role in promoting this model through its decarbonisation strategy, with 73% installed renewable capacity and focusing its business on promoting decarbonisation services and energy efficiency. In the past 7 years, EDP's Save to Compete programme has helped its customers save €27M and 270 GWh of electricity, an example of a net contributor to the circularity of a business.
The circular economy is here to stay. It's not a fad. It's an imperative for change we must all get behind for our benefit, and for the benefit of future generations.
[1] Adaptation of the Vision 2050 project of the WBCSD
[2] http://data.footprintnetwork.org/#/countryTrends?cn=174&type=earth
[3] Eurostat
[4] https://eur-lex.europa.eu/legal-content/PT/TXT/PDF/?uri=CELEX:52019DC0190&from=EN