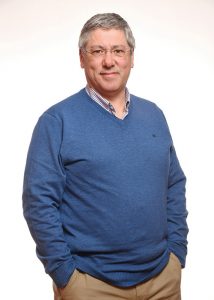 Investment Director, Digital Business unit.
A successful exit
A successful exit is cause for celebration for entrepreneurs, investors, staff and the ecosystem. Exits are celebrated because they are a milestone: those involved bore the risk, applied their knowledge and put in the effort, committing to the venture, and the potential value created is recognised financially by a buyer willing to handsomely reward the sellers, while also offering the company a new stage of development.
Starting a new business is not without its challenges. Transforming technology into products, designing an IP strategy, attracting users and customers for the envisioned value proposition, creating a plan, enticing and attracting the resources each stage requires (e.g. the team, partners, mentors and investors), creating a winning business culture, internal and external communication with relevant stakeholders, ignition and accelerated growth, an early approach to global markets, preparing for negotiations, and managing operations, are just some of the many challenges that come with getting a business off the ground. All this while keeping your enthusiasm going and remaining committed in a highly competitive and high-risk environment. So, it's no wonder why we all celebrate an exit; a singular moment of happiness in which congratulations are deserved all around.
Approaching an exit strategically
Approaching an exit strategically involves talking with investors during meetings about exit preferences, potential buyers (not necessarily specific companies, but the verticals in which the potential value is perceived), the best time to enter the market, and what development milestones the company should meet to maximise its potential in a possible exit. We all know that recognition and opportunity favours the prepared, and the respective decision.
Most successful exits are the result of other companies acquiring a startup – as Portugal Ventures' experience and international practices prove. A successful exit is the outcome of both selling and being bought: companies are always looking for, or tempted to consider, innovative solutions, new markets and access to knowledge and talent. So it follows that the best approach is always to plan to sell, enticing potential buyers or, in the event of an unsolicited offer, quickly assessing the generosity of the proposal, making a counterproposal, accepting or rejecting it.
There is a lot of value in preparing a company to be sold, so here are some tips based on what our experience shows to be best practices:
Business communication is more than just about brand and attracting customers and users. Content, taking part in forums and events, being an influencer, appearing in relevant sources of information, being a member of and further developing contact networks, in short, create an image and ensure a regular presence that allows people to check on and follow your company's progress, bearing in mind potential targets and defined verticals. There's also nothing wrong with preparing for serendipity, inviting chance with presence and exposure.
Get help. Like in all aspects of managing a startup, there is value in building on the knowledge and availability of the founders by bringing in external support that is key to a successful sale (closing the sale and value retained). That means getting active support from investors, mentors and experts in areas such as target identification, content preparation, design of value propositions tailored to each potential buyer, mediation, legal and contractual aspects, and business valuation. An exit is a sophisticated selling process.
Be prepared. The deal will only happen if the results of due diligence (DD) are satisfactory and obtained in a timely manner, confirming the perceived value underlying the price offered. Financial statements, accounting records, contracts and commitments must all be kept in order, as well as proof of assets and asset protection. You should keep in mind, however, that not only legal, financial, tax and administrative DD is conducted; processes, technology and human resources are also examined, which means being purposeful, for example, regular review of a data room.
Lead. In the sale of a startup, everyone's personal objectives become clear, those of the founders, investors and other people involved. Although they all share a common goal, those involved assess the opportunities individually, take their own time to decide, and their position in discussions denotes their individual interests and experience, which can sometimes vary. In a successful exit, the founders clearly take the lead, influencing discussions, promoting consensus, setting the pace and seeking assistance, without allowing third parties to steer negotiations.
Plan the post-exit. Companies are bought along with their team, agreeing not only on the price and conditions of the transaction, but also on the team's future role. There will always be an agreement with the founders as to the how long after the acquisition they will stay on, their duty period or employment contract, remuneration, integration or autonomy of the business, and how much free rein they'll have. It is important to discuss this with the team ahead of time, as such an alignment will determine the targets, offers and commitments that will be accepted, thereby ensuring a successful exit.