What is Call Açores
Call Açores aims to promote access to venture capital financing for innovative projects with activity in the Autonomous Region of the Azores.
Portugal Ventures is willing to invest up to €200,000 per company/project.
Submissions are closed.
This Call is promoted in partnership with: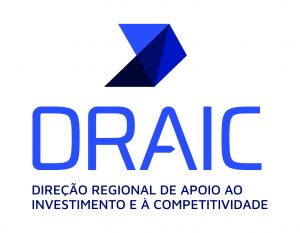 Conditions for Eligibility
Companies in the following stages are eligible: Pre-seed and Seed.
Incorporated or be incorporated companies with activity in the Azores with 

a maximum of three years of economic activity, until the moment of the investment.

In the following verticals:

Tourism (Tourist Activities, Travel & Leisure, Tech);
Life Sciences (Therapeutics, Med Tech, Diagnostics);
Tech (Software: Cloud & IT, Enterprise and SaaS, Mobile, E-marketplaces);
Other (namely Spatial, Energy, Agri-industrial, forestry industry and ocean industry).
Characteristics of the Projects
Projects most likely to be invested in will have the following characteristics:
An original idea of and led by the founders;
Be promoted by multidisciplinary teams;
Focus on tradable goods or services that are part of international value chains;
A clear strategy to protect and enhance intellectual property, if applicable;
Significant global market potential;
Implementable with available resources;
Covered by the incentive schemes for the Autonomous Region of the Azores (A.R.A.), if applicable;
Promote the export capacity of the A.R.A.;
Promote the image of the A.R.A. as a nature and environmentally sustainable destination;
Foster entrepreneurship in the A.R.A.
Know more about Call Açores: