What is Call Fostering Innovation in Tourism
The Call Fostering Innovation in Tourism invests in tourism projects in pre-seed phase, Non-Tech and Tech;
Until 100 thousand euros per project;
With potential to contribute to the development of the tourist offering in Portugal and to improve the competitiveness of the sector's companies and the tourist experience and to increase their level of satisfaction;
Submissions are closed.
Eligibility Conditions
General:
Projects for incorporate and to be incorporated companies with headquarters in Portugal;
Innovative, resulting from the original ideas of the Promoters.
Present the assumptions to economic viability.
Non Technogical Projects Characteristics:
Tourist entertainment activities related to cultural/landscape heritage, tourist experiences to discover new territories as well as activities associated with the use of endogenous resources and the revitalization of spaces of cultural interest;
Innovative tourist accommodation or that have a direct connection to the promotion of culture or the environment;
In the case of construction or reconstruction projetcs the promoters must have the respective licensing or a document that roof that the process is ongoing.
Examples: Design hotels, Boutique hotels, Eco-resorts and similar establishments; Innovative accommodation (glamping, house boats); Tour operators; Theme parks; Nautical, equestrian, wine tourism, gastronomy; Tourist entertainment activities.
Technogical Projects Characteristics:
Product-oriented (tradable goods & services);
Based on internationally referenced R&D;
Innovative and differentiated;
Appropriable Technology;
Positioned on global value chains;
Significant global market potential.
Examples: Artificial Intelligence (AI); Augmented Reality (AR) and Virtual Reality (VR); Internet of Things (IoT); Electronics; Mobile; Clean Tech; Robotics; Marketplaces; Software or hardware that enhances the tourist experience or contributes to a more efficient operation.
Submission Process:
The application must be submitted, exclusively, through one of the entities that are part of Portugal Ventures' Ignition Partners Network;
Portugal Ventures' Ignition Partners must send an e-mail requesting access to submissions@portugalventures.pt, indicating the e-mail address to confirm the submission of applications. After receiving the confirmation e-mail from Portugal Ventures, the Ignition Partner should complete registration. The email associated to the submissions to Call INNOV-ID are valid to Call FIT submissions.
The application form available on the Portugal Ventures website must be completed in Portuguese or English;
Any questions or requests for additional information should be sent by e-mail to: submissions@portugalventures.pt;
If applicable, the application form must be accompanied by all documents requested in the "Attachments" section of the form.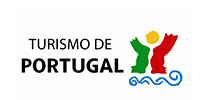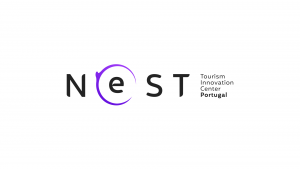 Documents from Call Fostering Innovation in Tourism:
Contact application
Do you have any questions or doubts?.