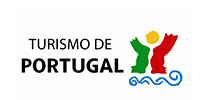 What is Call Tourism
The Call Tourism invests in innovative in Non-Tech and Tech based projects that contribute to the development and competitiveness of the tourist offering in Portugal to improve the tourist experience and, to contribute to the sector's efficiency. Portugal Ventures invests up to the maximum of one million and 500 thousand euros.
This Call made in partnership with Turismo de Portugal, allows the candidate projects to obtain investment through equity, by Portugal Ventures, and can be complemented with repayable financing, under the Offer Qualification Support Line by Turismo de Portugal.
The applications for each form is made autonomously.
Submissions open soon.
Open Day
If your project doesn't fit to this call we are available to meet in person with the promoters in order to get to know their projects, presenting suggestions or recommendations so you ca better respond to our investment strategy. To this end, please fill in the form here, attaching a pitch deck of your project.
Your Project Should have:
prototype
preliminary feedback from the market (for tech projects)
preferably with the first clients raised ( for tech projects)
building license completed by the competent authorities (for non-tech projects)
Your startup/company must:
Portuguese or with registered offices or business in Portugal;
have not been operating for more than 7 years since the of commencement of activity, until the moment of Portugal Ventures investment.
Know more about Call Tourism:
Our timeline:
Pre-screening: feedback 15 days after online application;
Term-Sheet proposal: up to 90 days after the submission to Portugal Ventures