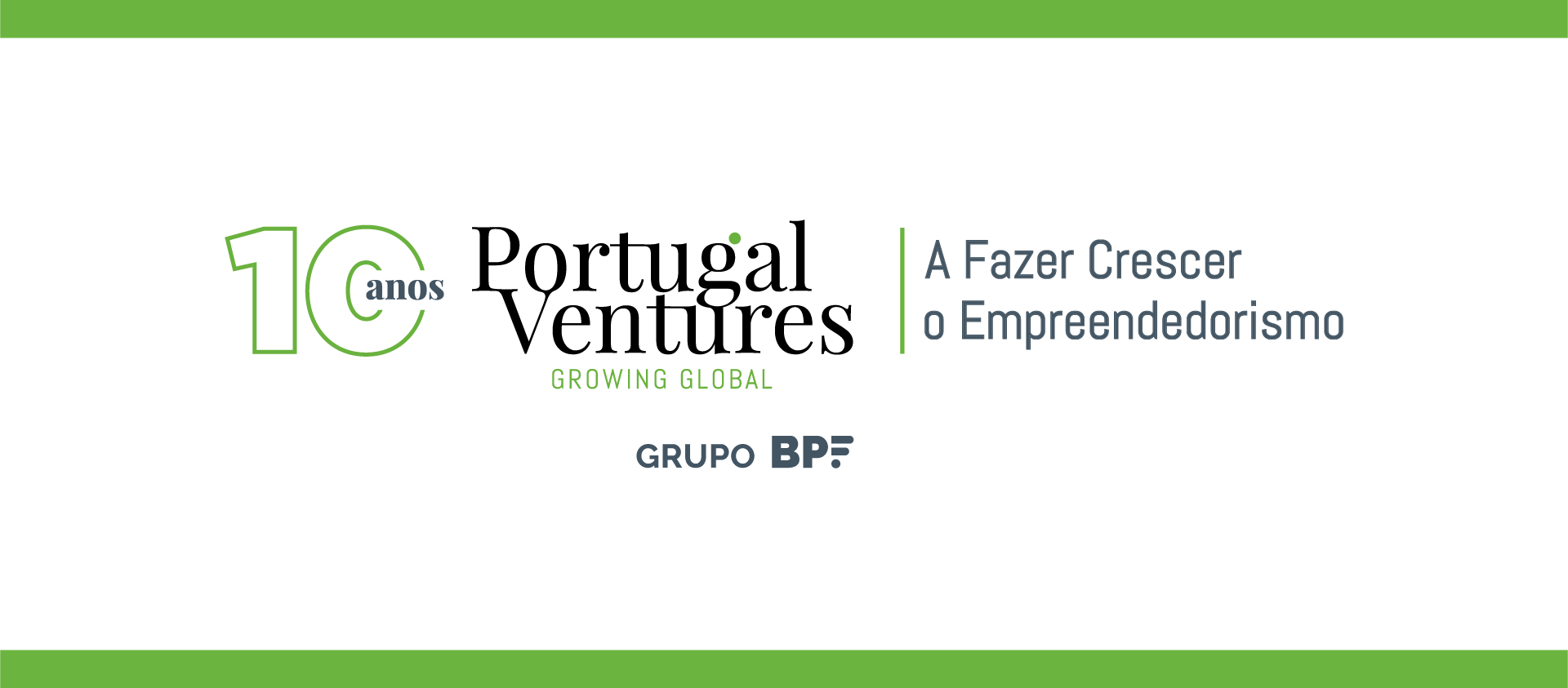 Porto, 3 March 2022 – In 2012, following the merger of three venture capital firms (Inovcapital, AICEP Capital and Turismo Capital), Portugal Ventures was founded with the ambition to boost stimulation of a national entrepreneurship ecosystem that, at the time, was in its infancy.
In 2020, and with its integration into Portuguese promotional bank Grupo Banco Português de Fomento, Portugal Ventures positioned itself as a public venture capital firm, with the mission of addressing market failures through investment in the pre-seed, seed and series A stages of companies where the risk is higher and in strategic sectors for the Portuguese economy.
Throughout the past decade, and to date, Portugal Ventures has:
analysed 2500+ investment opportunities;
invested €2 million;
added 184 new startups to its portfolio;
invested €74.8 million in Digital & Technology projects, €35 million in Industry & Technology, €38.2 million in Health Technologies, and €29.2 million in Tourism projects;
made 145 follow-on investments to increase the share capital of its portfolio companies;
accompanied 17 reference rounds, from Series A to Series D, particularly the rounds of Aptoide, defineAI, fever, BitSight, Peekmed, Lovys and JScrambler;
exited 142 companies, most notably the divestment of unicorns Farfetch and Outsystems;
created three strategic partner networks: the Capital Partner Network with more than 18 investors (aimed at promoting and facilitating co-investment), the Ignition Partner Network with 111 partners(comprising incubators, accelerators, universities and R&D centres, aimed at identifying investment opportunities), and, more recently, the Corporate Partner Network with 13 leading national and international companies (whose synergies enable portfolio companies to create, test and validate new products, services and technologies).
This year, Portugal Ventures celebrates its 10th anniversary with:
16 venture capital funds and €254 million under management;
140 portfolio companies;
3 international unicorns in its portfolio with significant business in Portugal, that is, Bitsight, Fever and Glovo;
1 team of 41 employees with over 20 years of venture capital experience.
Portugal Ventures' Board of Directors, which took office in January 2022, starting a new cycle in the life of the firm, states that "it is with great pride that we celebrate 10 years at the service of the entrepreneurial ecosystem, as a leading venture capital partner in Portugal. Since 2012, we have helped to build the technology and innovation hub that is today the national ecosystem, with worldwide recognition. For the next 10 years, we renew our commitment to work hand-in-hand with our portfolio companies, our shareholders, management fund participants, and all strategic network partners to continue to challenge entrepreneurs with global ambition, strengthen this vibrant ecosystem, and finance highly innovative Portuguese companies."
To celebrate its 10th anniversary, Portugal Ventures will carry out several initiatives, including the cycle of debates "10 Years Growing Entrepreneurship", looking back at how entrepreneurship has grown in the different sectors of activity in Portugal over the past decade and the way in which Portugal Ventures has accompanied this progress.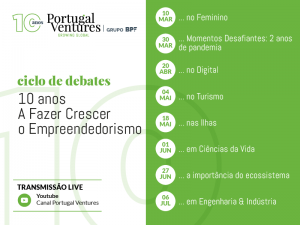 The first debate will take place on 10 March at 3pm, online (YouTube channel), with the topic "10 Years Growing Women's Entrepreneurship". The following panel speakers are confirmed:
Teresa Fiúza, Portugal Ventures (moderator)
Ana Pinto, CEO Reckonai
Ana Torres, MS Europe Cluster Lead, Pfizer
Conceição Zagalo, social entrepreneur, co-founder of GRACE
Daniela Seixas, CEO, TonicApp
Rita Nabeiro, CEO, Adega Mayor
Sofia Tenreiro, investor and entrepreneur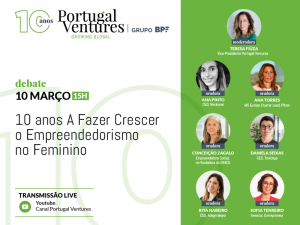 Alongside this initiative, Portugal Ventures will also be launching a testimonial campaign with some of the stakeholders that played a key role in Portugal Ventures' journey.