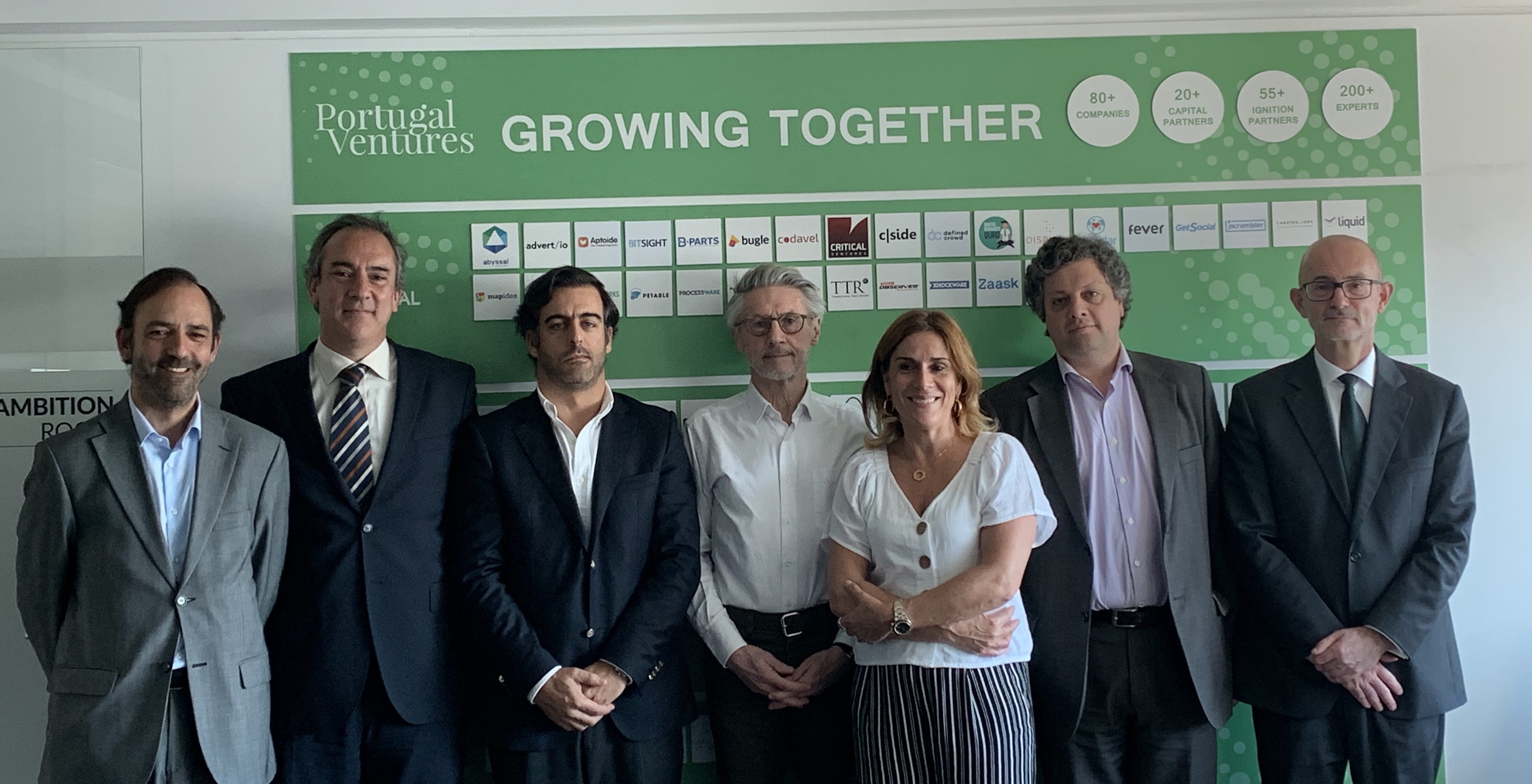 Porto, 2 April 2019 – Portugal Ventures has announced it has invested EUR 600 thousand in Agri Marketplace. It is the venture capital firm's 4th investment this year under the Call for MVP, an initiative that was launched in Q4 2018 and which has seen 156 applications submitted by early stage startups.
Agri Marketplace is a global digital platform that puts farmers and producer organisations directly into contact with their agro-industry customers, cutting out the middleman in the value chain and ensuring greater transparency, fair trade and easier access to the global market.
The platform's sale, marketing, logistics and quality inspection features make it easier to sell and buy agricultural products. In addition to providing current information on the market and access to added value services, Agri Marketplace opens the doors to a truly global market for agro-industry producers and buyers, with direct transactions and payments that are 100% secure. By cutting costs associated with traditional intermediation, Agri Marketplace has positioned itself as an alternative for boosting agri-business and has already hosted over EUR 5 million in online transactions.
The marketplace is currently focused on growing its business in Portugal, Spain, France and Italy, where it already offers cereals (maize, barley, rice and wheat) and dried fruit (almonds, pistachios, hazelnuts and walnuts), varieties that account for a transaction volume of over EUR 50 billion in the European market.
In 2019, and with Portugal Ventures' investment, the company will bolster its internationalisation and expansion in Europe and in the United States, particularly in California. With this investment, the company will also be recruiting new sales teams in the target markets and advancing the technological development of its platform.
As with the previous 3 investments Portugal Ventures made, the transaction with Agri Marketplace favoured syndication of the investment, in this instance, with an international investment fund – Portinvest.
Agri Marketplace was founded by two farmers Filipe Núncio and Tiago Pessoa – who have over 20 years' experience in the agricultural sector, together with two other founders José Magalhães and Luís Silva – who have complementary consolidated management, finance and IT experience. The startup, based in Alcácer do Sal, recently set up shop at Taguspark Incubator, a Portugal Ventures Ignition Partner near the Taguspark science and technology park in Oeiras, Lisbon. It believes that the incubator offers the ideal conditions for it to establish new tech partnerships and synergies with other companies that have also found a home there.
Announcement of its investment in Agri Marketplace is the first step in launching a new Call that Portugal Ventures is preparing to open at the beginning of May – the Call for Agrotech Economy –, through which it aims to invest up to EUR 1 million in each project offering highly innovative technology (hardware and software) and products that improve the efficiency and productivity of agricultural and livestock production activities and of agro-industry.
Forest protection and management, irrigation and water optimisation, sustainable food, precision agriculture, organic farming, organic livestock production, plant protection and phytochemistry, genetic engineering and biotechnology are areas where venture capital is lacking and where innovative solutions are needed to foster competitiveness in the value chains and to stimulate economic growth.
Tiago Pessoa, CEO of Agri Marketplace, says that "with this investment, we will bolster Agri Marketplace's presence in the target markets, by reinforcing our teams, differentiating our offering, by focusing on the continuous technological development of our platform, designing new features that will benefit our customers and attracting new markets and users".
For Portugal Ventures' CEO Rita Marques "investment in Agri Marketplace and its founders team furthers the strategy that Portugal Ventures has outlined to generate specialised deal flow. With the Call for Agrotech Economy, we plan to invest EUR 2.5 million in the future of agriculture, fishing and livestock production.
The investment in AgriMarketplace was made through the venture capital fund managed by Portugal Ventures, co-financed by the European Union through the Equity and Quasi Equity Fund managed by IFD (Instituição Financeira de Desenvolvimento, S.A.), through funding from the European Regional Development Fund (ERDF), via Portugal2020 and the Operational Programme for the Alentejo Region.
About Portugal Ventures:
Portugal Ventures is a state-owned venture capital firm that invests in startups with global ambition. We invest in Portuguese startups that have registered offices or business in Portugal, in the seed or early stages, operating in the Digital, Engineering & Manufacturing, Life Sciences and Tourism sectors.
We have invested EUR 120 million in more than 100 new companies since 2012 and we currently manage an investment portfolio of EUR 200 million.
About Agri Marketplace:
Agri Marketplace is a tech-based startup linked to the agricultural, agtech and foodtech sectors that puts farmers and producer organisations directly into contact with their agro-industry customers, promoting transparency, fair trade and greater redistribution of value in the agri-food chain. Founded in September 2016 by 4 founding partners, the company rolled out its online technology solution in 2017 and has already hosted more than EUR 5 million in transactions involving agricultural products in the various markets in which it operates.
For more information:
Helena.taveira@portugalventures.pt